Dragon 50th Anniversary Tour
8:00 PM, APRIL 16, 2024
With special guests Hello Sailor.
Legendary rock band Dragon is thrilled to announce a very special tour of New Zealand to celebrate their 50th anniversary.
The tour, spanning seven incredible dates across the country, promises to be a once-in-a-life time experience for fans and music enthusiasts alike. After playing two sold out shows at Auckland's Powerstation this August, the band decided that two shows to mark their 50-year career were not nearly enough.
Maximum 10 tickets per booking.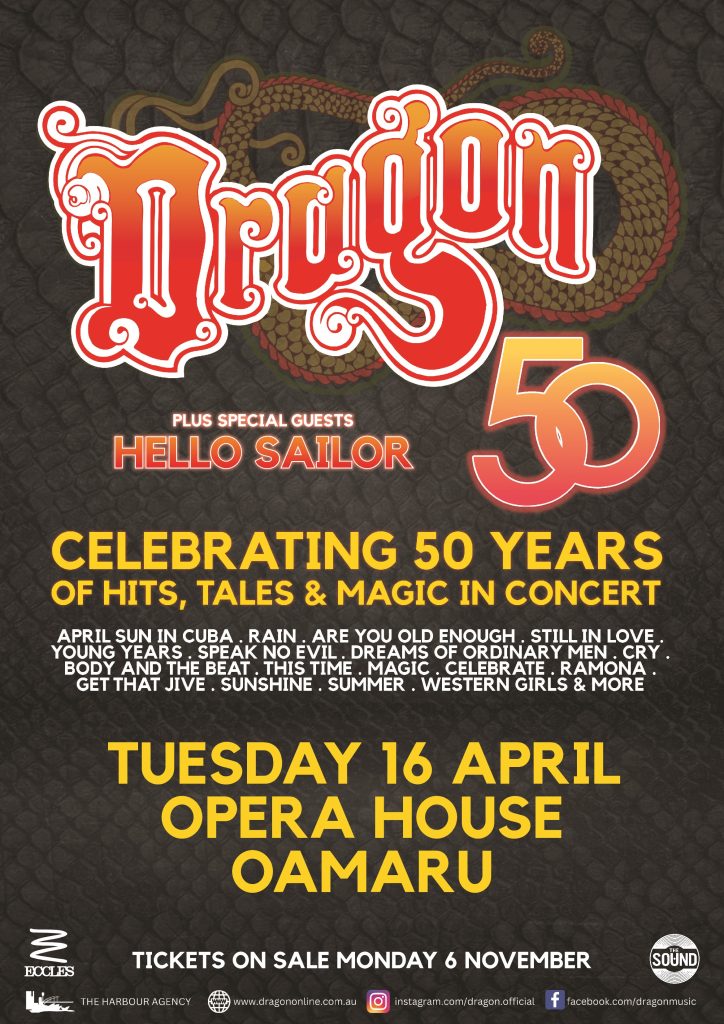 Tickets
Additional fees for this booking
Delivery fees for this booking
Courier (not available for rural delivery)
Founded in 1973, Dragon has left an indelible mark on the music industry with their timeless hits like "Rain," "April Sun in Cuba," and "Are You Old Enough?" Over the last five decades, the band's iconic music has continued to resonate with fans old and new.