8:00PM, 26 JANUARY, 2024
Jo was always good at cartwheels. It was her thing. In 1981, Jo did a cart-wheel-a-thon for Telethon.
She was that good.
In 2021, Jo was diagnosed with cancer. Her right arm was significantly disabled. Would Jo be able to cartwheel again?
Laugh through the tough stuff with stand-up, skits, and songs about Jo's victory over cancer and her cartwheeling ability.
A comedy show about cartwheels, cancer eviction, and Bad and Better wigs. A show about life.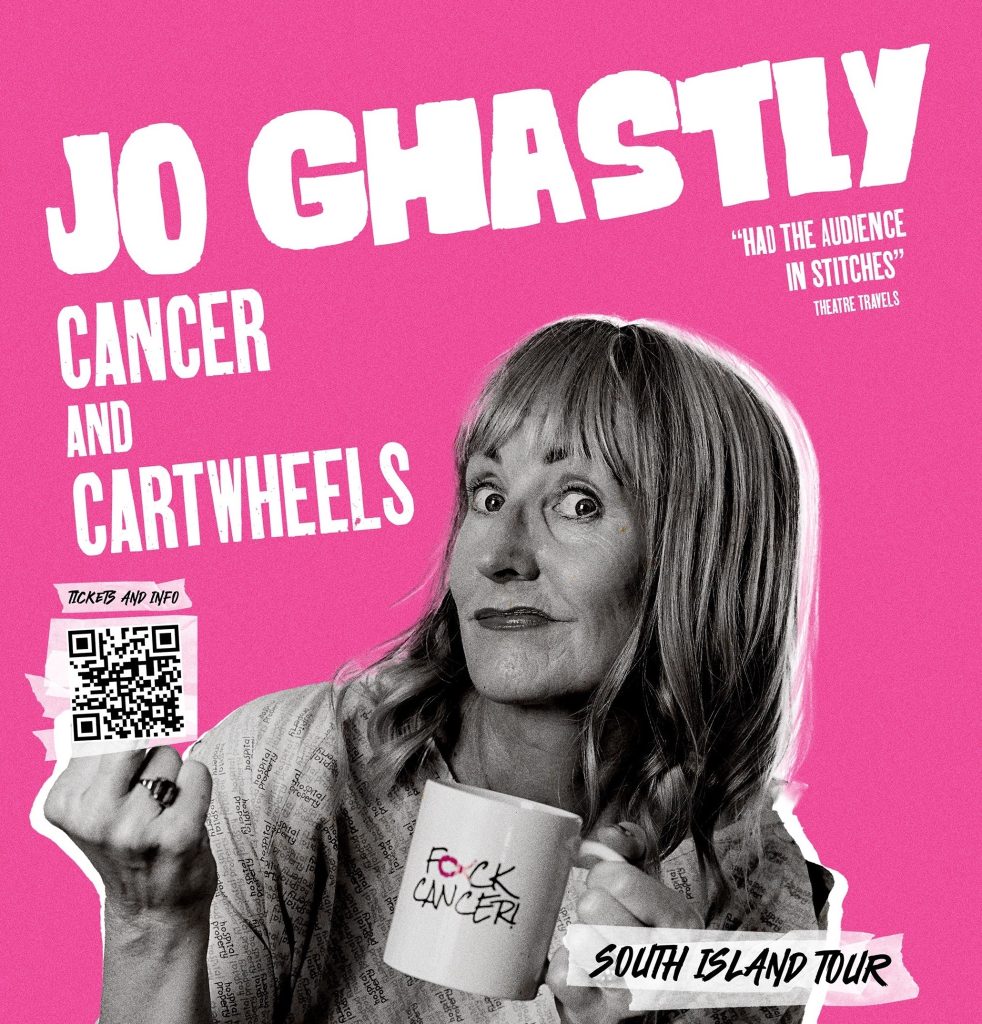 Tickets
Additional fees for this booking
Delivery fees for this booking
Courier (not available for rural delivery)
Jo is an award-winning Otautahi-Christchurch based stand-up comedian, improvisor and MC.
She is known best for her smash-hit comedy show Jo Ghastly: The Cool Mum which has sold out venues across New Zealand and Australia with great reviews:
**** 1/2 "The room is filled with laughter…I would recommend to anyone who just wants to have a good laugh" – The Adelaide Show Podcast

By day, Jo is psychiatrist and author Dr. Jo Prendergast. Her book for parents about teenage mental health When Life Sucks was released by Harper Collins in September 2023.